Dear Readers, Followers and Supporters,
Two and half weeks from now, the cover of Volume 3 of the American edition of Zionism: The Real Enemy of the Jews must be finalized for cataloging and publication next Spring.
I am excited about that, but I am wondering if there is a more suitable cover image than this one: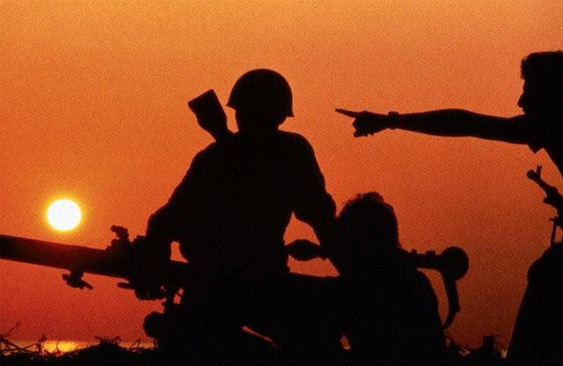 So, to see if the online community of those who are interested in the truth of history can suggest anything better, I've decided to hold a little competition.
How To Participate
To participate, all you have to do is suggest an image by either:
Using the comment form below to let me know its web address, or
Letting me know via Twitter (@alanauthor).
Your suggestion needs to come in by 1 September (short notice, I regret, because the idea for this little competition has only just come to me); and it can't be either of the images used for Volumes 1 & 2: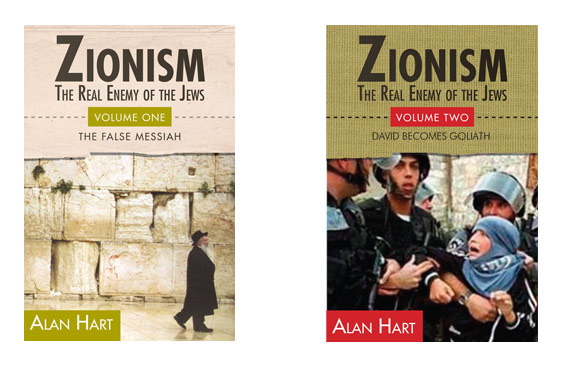 The Prize
To encourage participation, I'll give a signed copy of all 3 volumes with a special thank you to the person who offers the winning suggestion.
About Volume 3
It takes the unexpurgated story of the making and sustaining of conflict in the Middle East from the 1967 war – a war of Israeli aggression not self-defense – to the present; and events suggest it will note that President Obama backed away from a showdown with Israeli Prime Minister Netanyahu.
The cover image must represent this volume's sub-title, Conflict Without End? It reflects the reality portrayed – that Zionism is not interested in peace on terms the vast majority of Palestinians and most other Arabs and Muslims everywhere could accept.
One chapter is headed, "Tell Arafat I've only got my atom bomb left!" This was the message Israeli Defense Minister Ariel Sharon had conveyed to PLO chairman Yasser Arafat when he was under siege in Beirut in 1982. The message was triggered by Sharon's realization that Palestinian steadfastness might make him fail in his attempt to annihilate the PLO leadership and its infrastructure by conventional military means.
(If you're new to Zionism: The Real Enemy of the Jews, you might want to visit zionismbook.com to learn more.)
Please Help If You Can
As those who aware of my work appreciate, this book is essential reading for anyone wants to understand completely how, really, the conflict was created and what, really, has sustained it; and who must do what and why for justice and peace.
So, if you have a blog or participate in any social networks, please do what you can to let others know about this little contest. The more people that participate, the more chance of finding the perfect cover.
Best wishes to all.
If you liked this post, then...
Share it with others using this button:
Follow me on Twitter (@alanauthor).