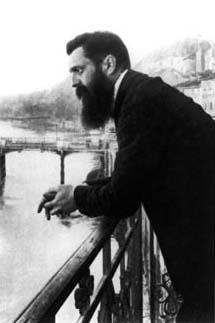 Israeli Prime Minister Netanyahu described his offer to temporarily restrict construction of all-new Jewish settlements on the West Bank excluding Arab East Jerusalem as a "far-reaching and painful step", which was part of a policy he hoped would give a new impetus to peace talks.
Netanyahu is not stupid. He knows that some of us know he is not remotely interested in peace on terms the Palestinians could accept. So what then is his real game plan of the moment? Simple. He is seeking to make peace with the Obama administration. And its response suggests that with the help of the Zionist lobby and its stooges in Congress he's got that matter firmly under control.
On 18 November President Obama himself expressed his dismay at Israel's decision to approve 900 more housing units in East Jerusalem. He said it could lead to a "dangerous situation" because it made it harder for Israel to make peace in the region and "embitters the Palestinians."
Eight days later the Obama administration says Netanyahu's new offer, which stresses that there will be no restrictions, not even temporary ones, on new settlement development in East Jerusalem, will help "move forward" peace efforts.
What nonsense. It seems to me that the Obama administration doesn't know whether it's coming or going on the matter of how to deal with Netanyahu.
The response of senior Palestinian legislator Mustafa Barghouti was much more in tune with reality. "What Netanyahu announced today is one of his biggest attempts at deception in his history."
It is, of course, a deception but nobody should be surprised. Not only has deception always been the name of Zionism's game, it knows no other.
Its very first mission statement way back in 1897 was a deception. The previous year Zionism's founding father, Theodore Herzl, had written and published Der Judenstaat, The Jewish State. It opened with these words: "The Jews who will it shall have a state of their own." But as all of Zionism's founding fathers gathered for their first Congress at Basel in Switzerland, Herzl was among the first to appreciate the need to drop the word state from all public policy pronouncements.
Thus it was that the first Congress of the World Zionist Organisation ended with a public statement that declared Zionism's mission to be the striving "to create for the Jewish people a home in Palestine secured by public law."
The difference between "home" and "state" was great.
State would have signalled that what Zionism wanted (and was ruthlessly determined to get) was a sovereign entity, by definition one with full state powers backed by its own military. In other words, a sovereign, fully independent Jewish state would be one that could pose a threat to the rights and possibly even the existence of the Arabs of Palestine. At the time Zionism didn't want the world, including most Jews of the world, to know that.
Home was a much softer, less disturbing term. It implied, and for propaganda purposes could be asserted to mean, that Zionism would be prepared to settle for an entity without sovereign powers and which therefore would not and could pose any kind of threat to the Arabs.
The proof that Zionism's founding father knew the substitution of "home" for "state" in the first mission statement was a deception is in his diary, which was not published (was kept secret) for 63 years. Herzl's entry for 3 September 1897, as published in 1960, included this:
Were I to sum up the Basel Congress in a word – which I shall guard against pronouncing publicly – it would be this: At Basel I founded the Jewish state… Perhaps in five years, and certainly 50, everyone will know it… At Basel then, I created this abstraction which, as such, is invisible to the vast majority of people.
It wasn't only the Arabs and the major powers Zionism didn't want to scare by using the term state. All of its founding fathers were fully aware that most informed and thoughtful Jews everywhere were opposed to the idea of creating a sovereign Jewish state in the Arab heartland. They believed it to be morally wrong. They feared it would lead to unending conflict. And most of all they feared that if Zionism was allowed by the major powers to have its way, it would one day provoke anti-Semitism.
As it happened, that Jewish concern and those Jewish fears were washed away by the obscenity of the Nazi holocaust, without which Zionism almost certainly would not have triumphed.
After its unilateral declaration of independence, the Zionist (not Jewish) state's policy was to advance by creating facts on the ground. In effect its message to the world was, as it still is: "We know we should not have done this, but we've done it. And there's nothing you can do about it."
If you liked this post, then...
Share it with others using this button:
Follow me on Twitter (@alanauthor).