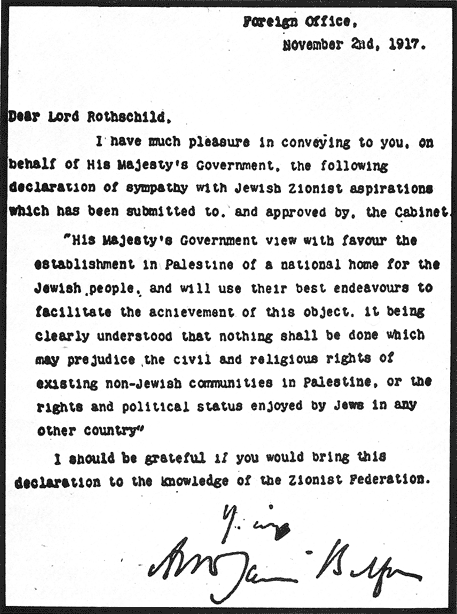 For many years I have believed that unless America took the lead in doing whatever is necessary to cause Israel to end its defiance of international law and be serious about peace on the basis of justice for the Palestinians and security for all Europe would do nothing and, by default, go on being complicit in Israel's ongoing colonization of the occupied West Bank. But a recent article by Daniel Barenboim, the Jewish and globally celebrated pianist and conductor and outspoken critic of Israel's occupation, caused me to wonder if it's time to forget about what America could but won't do and focus on the need for Germany and Britain to put their act together and take the lead.

The case for saying that Britain and Germany should take the lead can be simply stated.

In very different ways they, Britain and Germany, gave Zionism the cover of legitimacy and the credibility it needed to create, mainly by terrorism and ethnic cleansing, a state for Jews in the Arab heartland; and by doing so they, Britain and Germany, set the stage for a conflict that could possibly take the region and perhaps the whole world to hell.

The headline over Barenboim's article in The Guardian was Germany should talk straight with Israel. (Barenboim has lived in Berlin for the past 23 years). The headline given to the same article as published by Jews for Justice for Palestinians was Germany must take leading role on Israel-Palestine in a rudderless world.

In Barenboim's analysis "The U.S. has gradually forfeited the moral and political authority it had built up so successfully in Europe with the Marshall plan after the second world war".

He went on:

"Today the world appears rudderless. Even small, ostensibly local, conflicts quickly grow and spread out of control. September 11 and its repercussions, the wars in the Middle East, the Ukraine conflict; all this would have been unthinkable if the West had found a new balance and lived up to its responsibilities after the cold war. Instead, there is now an international power vacuum. I am convinced that Europe in general and Germany in particular should shoulder more of the burden in these difficult times."

And on Germany and Israel this:

"Germany's approach to the Israeli-Palestinian conflict is a diminutive one. It does not want to inflame sensibilities over its relations with Israel. However, if there is to be a solution to the conflict, Germany must play some role and exert some form of influence on Israeli policy. Germany can and should put political pressure on Israel. After all, we are talking here about the intellectual and political future of the state of Israel. The logic is simple: Germany is committed to the ongoing security of the state of Israel, but this is only possible in the long term if the future of the Palestinian people, too, is secured in its own sovereign state. If this does not happen, the wars and history of that region will be constantly repeated and the unbearable stalemate will continue… Germany's task, as a leading country of the world, is to make precisely this fact plain to the government of Israel – that Israel's lasting future depends on its government's willingness to enter into a genuine peace agreement with the Palestinians."

Now to the British and German contributions to the establishment of a Zionist (not Jewish) state.

According to Zionism's version of history God was its estate agent but here on Planet Earth Britain assumed that role. It did so in 1917 when it gave the Zionist enterprise a spurious degree of legitimacy with the Balfour Declaration. With this infamous document Britain gave away territory it did not possess, Palestine, to enable alien Jewish immigrants to create a homeland there; and Britain did this without consulting the indigenous and majority Arab population.

Those not familiar with the complete truth of history might assume that the British government of the day gave Zionism the declaration it wanted out of concern for the wellbeing of Jews. That was not all the case. Britain at the time needed the Zionists and their influence and was prepared to pay the price they asked for it.

As I document in detail in my book Zionism: The Real Enemy of the Jews, there were three reasons for the Balfour Declaration.

One was that Britain's leaders of the day didn't want any more Jews coming to the UK. Between 1881 and 1915 about three million Jews left their Russian homeland in search of a better life in Western Europe and America. It was the biggest mass migration in history. Russian Jews left their homeland in such vast numbers because of poverty and persecution including pogroms. And it wasn't only the British government that didn't want to take in any more Jews. Britain's already assimilated Jewish community didn't want any more of their co-religionists. At a point when the mass migration was underway England's Chief Rabbi appealed to Russia's Jews to stay at home and not even to think about coming to England.

Another reason (the main one) for the Balfour Declaration was that in November 1917 Britain was close to defeat in World War 1. Because of the effectiveness of German u-boats in preventing supplies of all kinds reaching Britain, the Admiralty warned government that surrender could not be ruled out. Britain desperately needed America to enter the war. Zionism said it had highly placed and very influential people in America who could press for that happen.

In the House of Commons in July 1937 Winston Churchill, then excluded from office and campaigning for Hitler to be taken seriously, confirmed that Zionism had delivered what it promised. Here's what he said about why, really, the Balfour Declaration was issued.

QUOTE

It is a delusion to suppose this was a mere act of crusading enthusiasm or quixotic philanthropy. On the contrary, it was a measure taken in due need of the war with the object of promoting the general victory of the Allies, for which we expected and received valued and important assistance.

UNQUOTE

The third and related reason for the Balfour Declaration was Britain's need for Zionist influence to keep Russia in the war.

Germany's contribution to Zionism's success in creating a state in Palestine was the Nazi holocaust.

Prior to it, and as I have noted in previous posts, most Jews of the world, including some very eminent Jewish Americans, were opposed to Zionism's enterprise. They believed it was morally wrong. They believed it would lead to unending conflict. But most of all they feared that if Zionism was allowed by the major powers to have its way it would one day provoke anti-Semitism.

In that light I think it could and should be said that if there had been no Nazi holocaust there almost certainly would have been no Israel because there would not have been enough Jewish support – emotional, political, financial and other – to enable Zionism to create a state for Jews in the Arab heartland.

As events were to demonstrate the Nazi holocaust became the most powerful weapon in Zionism's propaganda arsenal. In the war for the truth of history it was the equivalent of a nuclear bomb and it was dropped time and time and time again to silence criticism of Israel's policies and actions.

It follows, surely, that those countries most responsible for setting the stage for conflict in and over Palestine that became Israel have an unquestionable moral obligation to use the influence and leverage they have to end it.

What could they actually do?

They could start by declaring and meaning that they were prepared to isolate and sanction Israel if it did not end its defiance of international law and become serious about peace on the basis of justice for the Palestinians and security for all.

But for that to happen governments would have to be pushed, driven, by public opinion; and what I am really suggesting in this article is that the time has come for activist groups of all faiths which campaign for justice for the Palestinians to focus on mobilizing public opinion to demand that European governments, starting with those in Britain and Germany, act to end Israel's defiance of international law.

The message to be conveyed to governments by informed, concerned and mobilized public opinion could be summarised as follows.

As nations of Europe we have a clear choice. We can continue by default to be complicit in Israel's on-going colonization of the occupied West Bank, in which case the most likely end game will be a final Zionist ethnic cleansing of Palestine followed by another great turning against Jews everywhere; or we can use the leverage we have to bring about peace based on justice for the Palestinians and security for all.

It is all about numbers. If enough European citizens demanded that their governments acted to stop the countdown to catastrophe for all, governments would have to act.

And if they did it is not impossible that America would follow, as was the case with the pressure of sanctions which ended apartheid in South Africa. European citizens and then their governments led and eventually America decided that it didn't want to be left alone with apartheid.

In conclusion I must point to what I regard as the flaw in Barenboim's analysis.

He says that Germany should make it clear to Israel's government that Israel won't have a lasting future unless enters into a genuine peace agreement with the Palestinians, one that results in them obtaining a sovereign state of their own.

This assumes that a two-state solution is still possible. It isn't. It's dead (long dead in my view), killed by Israel's on-going colonization of the occupied West Bank – more and more illegal Jewish settlement, more and more demolitions of Palestinian property, more and more destruction of Palestinian olive trees and the theft of more and more Palestinian land and water.

The reality on the ground invites only one conclusion.

Real and lasting peace has to be on the basis of justice for the Palestinians and security for all, but that could only be achieved in one state for all – meaning equal human, political and all other civil rights for Arabs and Jews.

Yes, that would mean the de-Zionization of Palestine and the end of Israel as a "Jewish state", but for the Jews who wanted to be citizens of whatever the one state was called it would be only the beginning of a bright, new future, one in which their security was guaranteed and their general wellbeing was best served. And what a contrast that would be with what Israel's Jews currently have – growing insecurity and fear of the future as the global tide of anti-Israelism rises higher and higher.

That in my view is what Europe led by Britain and America should make clear to Israel, all of its Jews as well as their leaders.

Footnote

A few years ago I asked a Jewish friend of mine what one state for all could be called. Without a pause for thought, and with good humour, he said "PALESTEIN!"

If you liked this post, then...
Share it with others using this button:
Follow me on Twitter (@alanauthor).