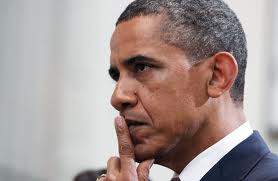 According to reports in Israeli newspapers, the U.S. and Israel are going to hold their largest ever joint military exercise in October, shortly before American voters decide whether to give Obama a second term in the White House or replace him with Mitt Romney. The exercise, involving thousands of soldiers and the most advanced anti-missile defense systems, will simulate simultaneous attacks from Iran and Syria.
Given that there is no prospect of Iran initiating missile strikes or other military action against Israel – I mean that it will only fire in response to an Israeli or an American-and-Israeli attack – what is the real purpose of the forthcoming exercise?

My speculation is that President Obama may have approved it for a self-serving reason of (American) domestic politics. Romney's Republican Party is painting Obama as a president who is putting Israel at risk by being soft on Iran – by not doing enough to prevent it acquiring nuclear weapons and by restraining Israel from attacking Iran. In a very tight or close race for the White House, and fully exploited by the Zionist lobby and its evangelical Christian allies, the Republican assertion that Obama is a threat to Israel just could tip the balance in Romney's favour.

With that possibility in his mind, Obama might well have approved the exercise to simulate Iranian and Syrian missile attacks on Israel in order to have, when the exercise is underway, a headline-grabbing way of exposing the Republican charge against him for the partisan propaganda nonsense it is. With television footage of the exercise in the background behind him, I can almost hear Obama saying something like, "No American president, Democrat or Republican, has done more than me to best protect and guarantee Israel's security."

It could also be that Obama has calculated that such a demonstration of his support for Israel's security at the end of his first term will give him enough credibility in the bank of American Jewish opinion to allow him to continue to prevail on Israel not to attack Iran in his second term.

But there is another possibility. It could be that Obama fears that in the event of failure to resolve the nuclear crisis by diplomacy, stopping Israel from attacking Iran at some point will be a mission impossible whoever is on watch in the White House.

An Israeli attack on Iran could set the region on fire and leave the U.S. with no choice but to become fully engaged militarily. With that possible scenario in his mind, Obama may have concluded that the forthcoming exercise with Israel will assist U.S. forces to be best prepared for a doomsday situation in the Middle East and possibly far beyond.

We shall see.
If you liked this post, then...
Share it with others using this button:
Follow me on Twitter (@alanauthor).